Online Registrations -Final Extension for Registration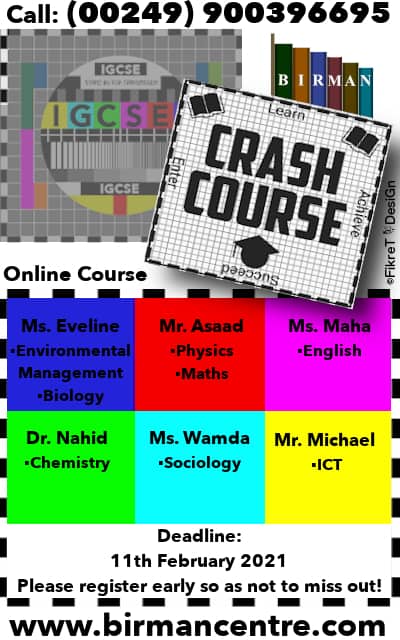 We are not using Webex anymore.
Joining our Online Classes does not need any installation of any software / app on your device.
All you have to do is click on the link we send you using either the Google Chrome or Firefox browser.
will begin mid February 2021
Feel free to call us
+249 900396695
Or send us an Email
info@birmancentre.com